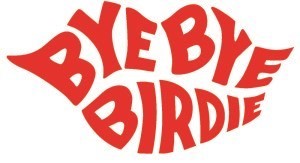 Bye Bye Birdie - July 21 through July 30, 2017
When the draft selects rock star Conrad Birdie, his fans are devastated, but none more than struggling songwriter Albert Peterson, whose song Birdie was just about to record. Albert's longtime girlfriend, Rosie, pushes Albert to write a new tune that Birdie will perform on television to a fan selected in a contest. The scheme works, with young Ohio teenager Kim McAfee declared the winner, but no one counted on Kim's boyfriend.
Recommended for all ages
Directed by Jan Isaacson
Choreographed by Jan Isaacson
Musical direction by Adriel Cruz
Auditions: May 8, 2017 & May 9, 2017
Disney's Aladdin, Jr. - September 16 through October 8, 2017
Based on the iconic animated film, with an Academy Award-winning score by Alan Menken, Howard Ashman and Tim Rice, Disney's Aladdin Jr. is sure to send audiences soaring on a flying carpet ride filled with romance and adventure.
When the street urchin, Aladdin, vies for the attention of the beautiful princess, Jasmine, he uses a genie's magic power to become a prince in order to marry her. Iago, Jafar, the Genie and more are here in Disney's Aladdin JR., a musical adventure filled with magic, mayhem and the power of love.
Performances:
Saturday, September 16, 2017-2pm
Saturday, September 23, 2017-2pm
Saturday, September 30, 2017-2pm
Friday, October 6, 2017-7pm
Saturday, October 7, 2017-2pm
Sunday, Octoboer 8, 2017-2pm
Recommended for all ages
Directed by Jan Isaacson
Choreographed by Jan Isaacson
Musical direction by Tylen Einweck
Auditions: Jul 24, 2017 & Jul 25, 2017