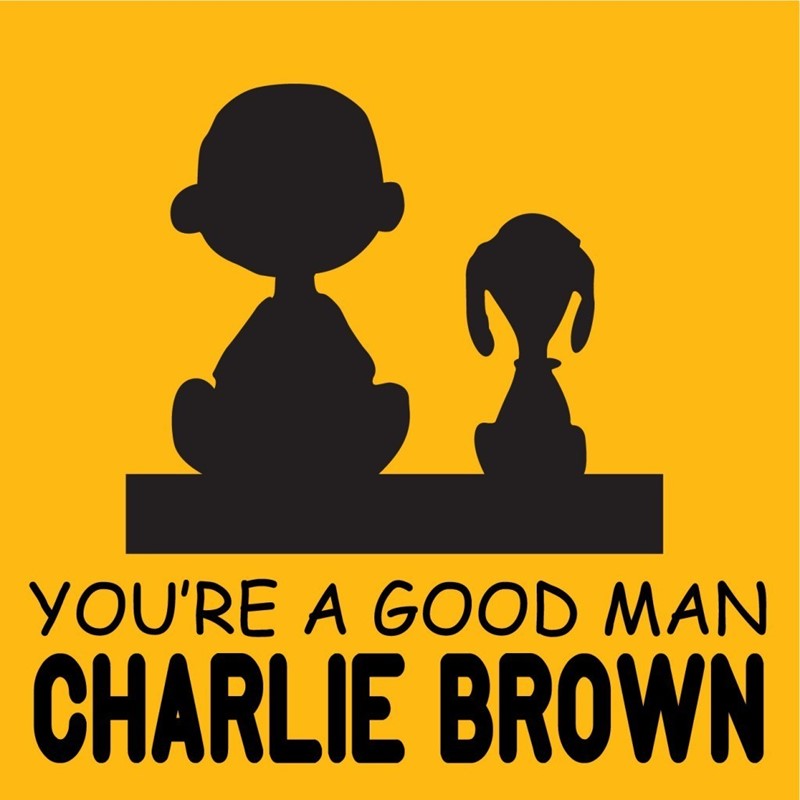 You're A Good Man, Charlie Brown - September 25 through October 17, 2021
UNTIL FURTHER NOTICE, ACTORS MAY BE WEARING MASKS ON STAGE DURING PERFORMANCES. THANK YOU FOR YOUR UNDERSTANDING. WE ARE JUST GLAD TO BE BACK LIVE!
The time of the action is an "average day in the life of Charlie Brown." It really is just that, a day made up of little moments picked from all the days of Charlie Brown, from Valentine's Day to the baseball season, from wild optimism to utter despair, all mixed up with the lives of his friends, (both human and non-human) and strung together on the string of a single day, from bright, uncertain morning to hopeful, starlit evening.
All the well-known figures are present; Charlie, of course, Lucy, Linus, Schroeder, and even the dog, Snoopy. The vignettes depicting them follow no real pattern, seeming almost as haphazard as their childish world. After an opening paean to Charlie, Lucy dreams of being a queen and bossing the world. Linus sings of his need for a security blanket, Snoopy plans to capture the Red Baron while a baseball game degenerates into a poll gauging Lucy's popularity. In the end the youngsters and the dog each give his or her idea of what true happiness is with Charlie Brown concluding "happiness is anything and anyone that's loved by you."
Recommended for all ages
Directed by Jan Isaacson
Choreographed by Jan Isaacson
Musical direction by Steve Isaacson
Auditions: Jul 19, 2021 & Jul 20, 2021
Disney's The Lion King junior - November 20 through December 12, 2021
UNTIL FURTHER NOTICE, ACTORS WILL BE WEARING MASKS ON STAGE DURING PERFORMANCES. THANK YOU FOR YOUR UNDERSTANDING. WE ARE JUST GLAD TO BE BACK LIVE!
AUDITIONS MON, SEPTEMBER 27, 2021 & TUE, SEPTEMBER 28, 2021 @4:30PM
The African savannah comes to life with Simba and Nala, Pumbaa and Timon, Mufasa and Scar, and more unforgettable characters as they journey from Pride Rock to the jungle and back again in this inspiring, coming-of-age story. This vibrant tale has captivated worldwide audiences. Music by Sir Elton John & lyrics by Sir Tim Rice.
Recommended for all ages
Auditions: Sep 27, 2021 & Sep 28, 2021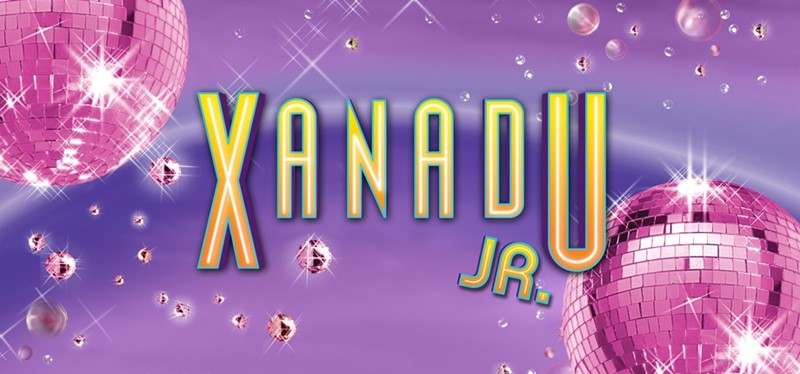 Xanadu Jr. - March 12 through April 3, 2022
AUDITIONS MON, JANUARY 17, 2022 & TUE, JANUARY 18, 2022 @4:30PM
Xanadu JR. is inspired by the Tony Award-nominated Broadway musical and the Universal Pictures' cult classic movie that starred Olivia Newton-John and Gene Kelly. Xanadu JR. is a moving, electrifying tale of endless fun that will keep audiences in stitches while the original, legendary chart-topping tunes lift them out of their seats.
Xanadu JR. follows the journey of a magical and beautiful Greek muse, Kira, who descends from the heavens of Mt. Olympus to Venice Beach, California, on a quest to inspire a struggling artist, Sonny, to achieve the greatest artistic creation of all time – the first Roller Disco. (Hey, it's 1980!) But, when Kira falls into forbidden love with the mortal Sonny, her jealous sisters take advantage of the situation, and chaos abounds.
Auditions: Jan 17, 2022 & Jan 18, 2022

Disney's Aladdin, Jr. - May 7 through May 29, 2022
AUDITIONS MON, MARCH 14, 2022 & TUE, MARCH 15, 2022 @4:30PM
Based on the iconic animated film, with an Academy Award-winning score by Alan Menken, Howard Ashman and Tim Rice, Disney's Aladdin Jr. is sure to send audiences soaring on a flying carpet ride filled with romance and adventure.
When the street urchin, Aladdin, vies for the attention of the beautiful princess, Jasmine, he uses a genie's magic power to become a prince in order to marry her. Iago, Jafar, the Genie and more are here in Disney's Aladdin JR., a musical adventure filled with magic, mayhem and the power of love.
Recommended for all ages
Auditions: Mar 14, 2022 & Mar 15, 2022