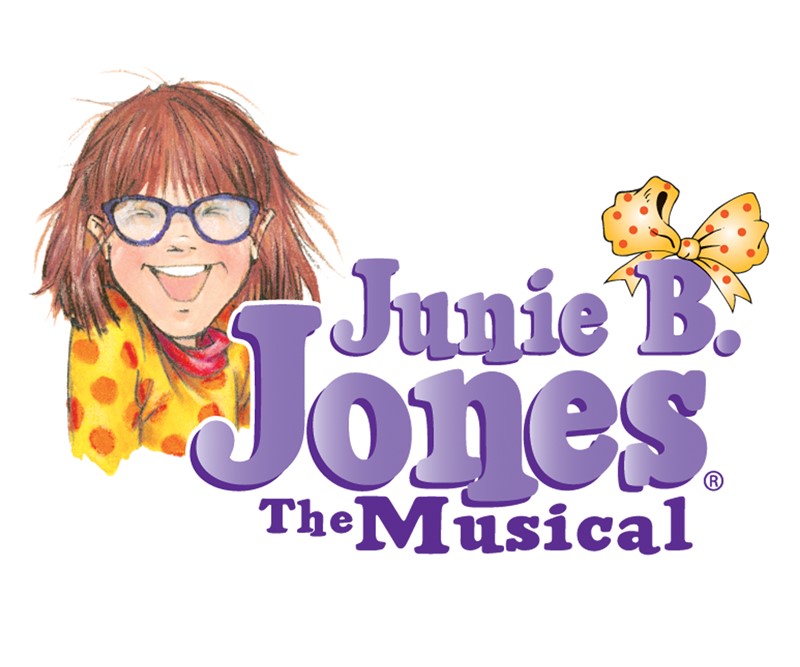 Junie B. Jones, the musical - March 14 through April 5, 2020
It's Junie B.'s first day of school, and a lot of things have changed for her: Junie's friend, Lucille, doesn't want to be her best pal anymore and, on the bus, Junie B. makes friends with Herb, the new kid at school. Also, Junie has trouble reading the blackboard and her teacher, Mr. Scary, thinks she may need glasses. Throw in a friendly cafeteria lady, a kickball tournament and a "Top-Secret Personal Beeswax Journal," and first grade has never been more exciting.
Directed by Morgan Bartoe
Choreographed by Morgan Bartoe
Musical direction by Steve Isaacson
Auditions: Jan 13, 2020 & Jan 14, 2020
Schoolhouse Rock, Live! - May 2 through May 24, 2020
Auditions for the High-Energy, Familiar and Fun 'Schoolhouse Rock, Live!'
Set for DMTC's Young Performers Theater on March 16-17, 2020

"Conjunction Junction, what's your function?!" Davis Musical Theatre Company's Young Performers Theater announces auditions for its upcoming production of Schoolhouse Rock, Live! Jan Isaacson will direct and choreograph this toe-tapping, ear-worm worthy musical. We are looking for singers and actors for this production, done in the style of Joseph and the Amazing Technicolor Dreamcoat. With over 20 featured solos and loads of large ensemble numbers. This high energy, non-stop show, has music from many different genres.

Auditions for "Schoolhouse Rock, Live!" will be held on Monday, March 16 and Tuesday, March 17, 2020 at 4:30pm, with select call-backs on Wednesday, March 18, 2020, also at 4:30pm at the Jean Henderson Performing Arts Center, 607 Pena Drive, Davis, CA.

Based on the renowned Emmy Award-winning 1970's Saturday morning cartoon series that taught history, grammar, math, and more through clever, tuneful songs, Schoolhouse Rock, Live! follows Tom, a nerve-wracked school teacher who is nervous about his first day of teaching. He tries to relax by watching TV when various characters representing facets of his personality emerge from the set and show him how to win his students over with imagination and music, through such songs as "I'm Just A Bill," "Lolly, Lolly, Lolly," and "Conjunction Junction."

Auditions require singing, reading, at the director's discretion, and auditioners must bring sheet music of a song they are prepared to sing (do not use a song from the show). A piano accompanist will be provided; no recorded music or a cappella singing. The production offers many roles for experienced and new-to-the-stage boys and girls, ages 7-17, plus 18 year-olds who are still in high school. Newcomers are warmly encouraged.

The general rehearsal schedule is 4:30 p.m. to 6:30 p.m., Monday through Thursday, beginning on Monday, March 23. Not all actors will be called for every rehearsal. Performances are: Saturday, May 2, 2020-2pm; Saturday, May 9, 2020-2pm; Saturday May 16, 2020-2pm; Friday, May 22, 2020-7pm; Saturday, May 23, 2020-2pm; and Sunday, May 24, 2020-2pm.
Directed by Jan Isaacson
Choreographed by Jan Isaacson

Auditions: Mar 16, 2020 & Mar 17, 2020