Please click here to Support DMTSee!!!
We are having a very SWEET Fundraiser at DMTSee (yeah, you get it!). Please purchase by clicking the above link.
Want a sweet treat for your sweet-heart (or satisy your own sweet tooth!)?
Check out our virtual See's Candy store: we are offering variety gift bozes of all kinds of cholocates, peanut brittle and more. Cream-filled, nuts-and-chews...all your favorites! A variety of sizes are available.
All orders shipped directly from See's!
Thank you.
DMTC s a fully tax deductible non-profit corporation organized under the rules of the IRS secrion 501(c)(3)
A gripping tale of a brilliant mind gone horrifically awry, Davis Musical Theatre Company presents an encore event the Gothic Thriller, Jekyll & Hyde, January 29-31, 2021
Based on Robert Louis Stevenson's classic thriller, Jekyll & Hyde is set to a powerful pop-rock score by Frank Wildhorn with book and lyrics by Leslie Bricusse. In an attempt to cure his ailing father's mental illness by separating "good" from "evil" in the human personality, talented physician Dr. Jekyll inadvertently creates an alternate personality of pure evil, dubbed Mr. Hyde, who wreaks murderous havoc on the city of London. The production includes many popular songs, including "This is The Moment" and "Someone Like You."
Jan Isaacson directs and choreographs, with Jonathan Rothman musical direction.
Recommended for ages 13 & up
For a very unique gift this holiday: Make your mark on the DMTC wall!
The lovely tile walls leading into the theater at Davis Musical Theatre Company were created from past tile fundraising campaigns. Now you can purchase and paint a tile to be permanently installed on the DMTC walls. The cost of each 6-inch-square tile is $65 and includes painting supplies and instruction, tile firing, and eventual wall installation. No limit on number of tiles per individual or family and no skills required.
Upon purchasing a tile, you will receive an email with a lovely gift certificate and a link for signup to choose a date in late January (when our stay at home orders will hopefully be relaxed) to paint your tile(s) in a safe, masked and distanced setting. If it is still not safe to do in person in January, you will receive a kit to paint at home.
Additionally, you can take home a hand-painted DMTC mug or plate. If you would like to make something to take home, mugs and plates with a "DMTC 2020: Covid Survivor" logo will also be available for painting in January at a cost of $40 each. Reserve your mugs and plates now and you will receive a gift certificate and January date for painting as well.
These are hard times in the performing arts. DMTC is struggling to keep the ghost light on. Help preserve theater in your community by participating in this fun and rewarding fundraiser. Reserve your tile, mug and plate now!
Young Performers' Theatre Current Production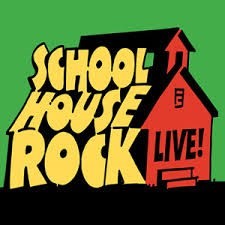 Schoolhouse Rock, Live!
February 26 - February 28, 2021
The following songs and names are the cast list (All numbers that say ensemble is , some are sung by the Ensemble, and other numbers the Ensemble are acting and portraying the numbers:

"A Noun Is A Person, Place or Thing"-Matthew, Ensemble
"Three, Is A Magic Number"-Chloe, Ensemble
"Sufferin' Till Suffrage"-Eva (Featured singer), Anne, Chloe, Aubree, Teagan, Berlin, Cayla
"Unpack Your Adjectives"-Matthew, Ensemble
"Just a Bill"-Django, Ensemble
"The Preamble"-Teagan, Ensemble
"Ready Of Not, Here I Come"-Chloe, Ensemble
"Circulation"-Ella, Ensemble
"Rufus Xavier, Sarsaparilla-Anne, Ensemble
"Figure Eight"-Aubree, Ensemble
"A Victim Of Gravity"-Matthew (Feature Singer), Anne, Chloe, Aubree, Teagan, Berlin, Cayla, Django
"Zero My Hero"-Eva, Ensemble (Hero portrayed Alex)
"Conjunction Junction"-Django, Ensemble
"Great American Melting Pot"-(Featured Singers) Berlin, Sierra, Ada, Ensemble
"Elbow Room"-Teagan, Ensemble
"Interplanet Janet"-Aubree, Sierra (playing Interplanet Janet), Ensemble
"Interjections"-Alex, Ensemble

All theatergoers
February 26 through February 28, 2021

Friday, February 26 at 7:00pm
Saturday, February 27 at 7:00pm
Sunday, February 28 at 2:00pm

Directed & Choreographed by Jan Isaacson
Musical Direction by William Hedge
Tickets
---
Main Stage Current Production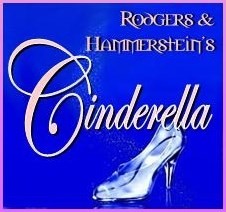 Rodgers & Hammerstein's Cinderella
Underwritten by Suzy Goldschmidt in honor of David Goldschmidt
The timeless enchantment of a magical fairy tale is reborn with the Rodgers & Hammerstein hallmarks of originality, charm and elegance. Originally presented on television in 1957 starring Julie Andrews, Rodgers & Hammerstein's CINDERELLA was the most widely viewed program in the history of the medium. Its recreation in 1965 starring Lesley Ann Warren was no less successful in transporting a new generation to the miraculous kingdom of dreams-come-true, and so was a second remake in 1997, which starred Brandy as Cinderella and Whitney Houston as her Fairy Godmother. With such wonderful Rodgers & Hammerstein's songs: "In My Own Little Corner", "10 Minutes Ago", "Stepsisters Lament", and the beautiful "Do I Love You", the hearts of children and adults alike still soar when the slipper fits.
CINDERELLA is based on the fairy tale by Charles Perrault, with music by Richard Rodgers, lyrics/book by Oscar Hammerstein II. Please note this is the Original Version of CINDERELLA as presented on CBS TV in 1957, and not the 2013 Broadway Version.
For all families and ages!
March 12 through March 21, 2021

Friday, March 12 at 8:00pm
Saturday, March 13 at 8:00pm
Friday, March 19 at 8:00pm
Saturday, March 20 at 8:00pm
Sunday, March 21 at 2:00pm

Directed by Steve Isaacson
Choreographed by Arianna Manabat
Musical Direction by Kyle Jackson
Tickets (Buy Now)
---
Other Events at DMTC
---
This has been prepared by DMTC for Celebrate Davis 2020