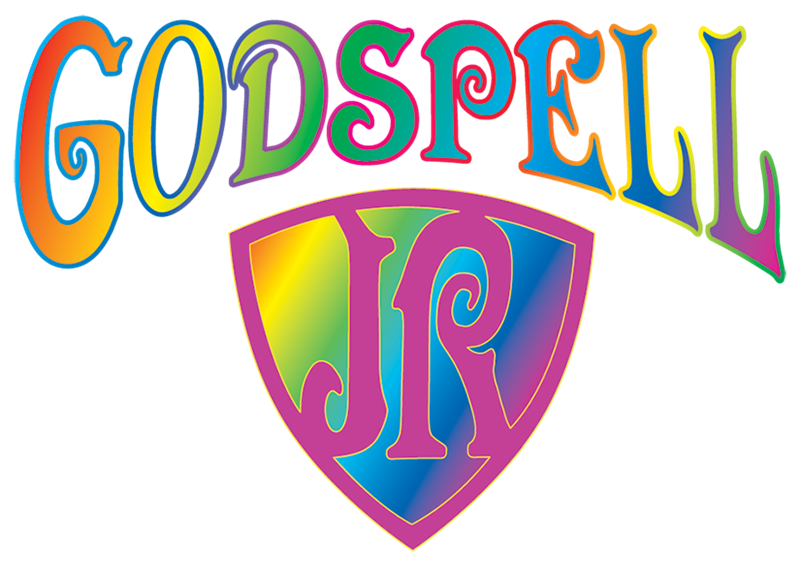 Godspell, junior
September 18 - September 20, 2020
The original Godspell was the first major musical theatre offering from three-time Grammy and Academy Award-winner, Stephen Schwartz, and it took the world by storm. A group of disciples help Jesus Christ tell different parables by using a wide variety of games, storytelling techniques and a hefty dose of comic timing. With an eclectic blend of songs, ranging in style from pop to vaudeville, the story of Jesus' life dances across the stage. Jesus' messages come vibrantly to life, touching audiences of all spiritual backgrounds with universal themes of kindness, love and tolerance.

In this virtual production, we will use technology and creativity to bring a sense of togetherness to what has been an isolating time. While we cannot use the real stage, actors will perform elements of the show in real-time via live-stream broadcast to capture the "theatrical" experience.
Auditions (via zoom, 30 minutes)
July 27, 4:30-6:30
July 28, 4:30-6:00
Please come prepared to sing 18-36 bars from a musical theater song(not from this show), but rather than provide us with sheet music, please provide your own accompaniment (either piano-track recording, or karaoke version from YouTube) to sing along with.
Callbacks will be on Thursday July 30th (via zoom). Given the constraints of virtual callbacks, you will be provided with a piece of a song ahead of time (and the track) to perform at callbacks. Maya can still "teach" it to the performer, but it will be better if you have a little time to familiarize yourselves with it due to the constraints of teaching on zoom.
Rehearsals (online via zoom) will start on Aug 3rd to Sept 17th (the last week of that time will be tech week).
Performances (online streaming live with songs pre-recorded, but some scenes will be done live at each performance) on Sept 18th @ 7pm, 19th @ 7 pm, and 20th @ 2 pm.
When you sign up, the audition forms will be emailed to you and to be returned prior to auditions or you can fill out the form and return it to Kristin Provost.

There will be no cost involved, except for the cost of the Godspell Jr. t-shirt. The shows will be recorded and available at no charge.
Location: Zoom
All theatergoers
September 18 through September 20, 2020

Friday, September 18 at 7:00pm
Saturday, September 19 at 7:00pm
Sunday, September 20 at 2:00pm

Directed & Choreographed by Krissy Schwerin
Musical Direction by Maya Rogalski
---
Here is the link to Iben's fundraiser for DMTC: https://m.signupgenius.com/#!/showSignUp/70a0d48a5a7229-fund
DMTC Fundraiser
Remember Mamma Mia!? The show was a lot of fun and I was really happy to be the sponsor in 2019. In an effort to continue supporting the arts in Davis and sponsoring future performances, Iben Wilson, Realtor is setting up a fund raiser that only requires a half hour of your time to meet in person reviewing the value of your home. You will receive a personalized folder that you can present to your tax advisor during tax season.
DMTC will receive $100 for each property review scheduled and presented. The goal is meet with 50 patrons in the first quarter of 2020 so DMTC can receive a $5,000 sponsorship before the end of this year's season.
Please review the available slots below and click on the button to sign up. I will send a follow up e-mail requesting address for the property review. Thank you for your