Register Now for Summer Youth Workshop July 8-19
at Davis Musical Theatre Company
(March 22, 2019, Davis, Calif.) – Registration is now open for Davis Musical Theatre Company's Summer Youth Workshop, July 8-19, at the Jean Henderson Performing Arts Center (607 Pena Drive #10) in Davis.
Students ages 7-12 and 13-17 will enjoy a comprehensive musical theater performance/education experience during the two-week camp. From 11 a.m. to 3:30 p.m. daily, students will participate in vocal, acting and dance sessions, culminating in a final "performance" for friends and family on Friday, July 19 at 6 p.m. on the main stage at DMTC.
This camp is ideal for both first-time and seasoned young performers. Leading the program will be DMTC veteran and experienced youth instructor Tylar Traum, who is currently majoring in theater at Marymount Manhattan College in New York City. Joining Traum will be other accomplished DMTC contributors, including Jenna Karoly and Katherine Fio, while long-time DMTC musical director David Williams will provide piano accompaniment.
Campers will need to wear comfortable clothing, and bring a water bottle, pencil, notebook and bagged lunch. Of note, on the final class/performance day July 19, campers will not be dismissed at 3:30 p.m. They will stay straight through until after the 6 p.m. performance and pizza will be provided to students for dinner.
DMTC's Summer Youth Workshop takes place Monday through Friday, July 8-19, 11 a.m. to 3:30 p.m., plus a performance on July 19 at 6 p.m. All classes are at the Jean Henderson Performing Arts Center, 607 Pena Drive in East Davis. Cost for the two-week class is just $275, which includes a T-shirt. A sibling discount is available. Spaces will fill up quickly, so advanced purchase is highly recommended. Registration can be purchased at the theater, online at dmtc.org or by calling (530) 756-3682.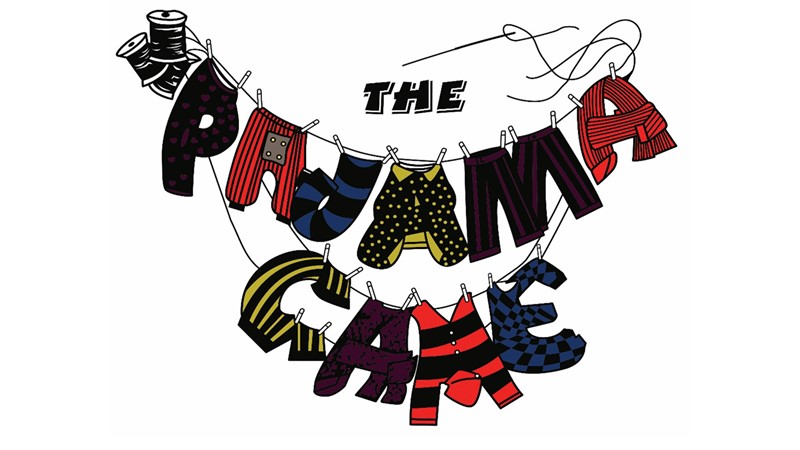 The Pajama Game
April 26 - May 19, 2019
Conditions at the Sleep-Tite Pajama Factory are anything but peaceful as sparks fly between new superintendent, Sid Sorokin, and Babe Williams, leader of the union grievance committee. Their stormy relationship comes to a head when the workers strike for a 7 ½ cent pay increase, setting off not only a conflict between management and labor, but a battle of the sexes as well.
Featuring plenty of fun and splashy production numbers, including a comic "dream ballet," The Pajama Game is filled with standout featured roles and a large ensemble. This perennial favorite is a surefire crowd-pleaser and a glowing example of solid, classic musical comedy.
April 26 through May 19, 2019

Fridays at 8:00pm (Apr 26, May 3, May 10, May 17)
Saturdays at 8:00pm (Apr 27, May 4, May 11, May 18)
Sundays at 2:00pm (Apr 28, May 5, May 12, May 19)

Directed by Steve Isaacson
Choreographed by Kyle Jackson
Musical Direction by Jia-Min Rosendale
Tickets (Buy Now)

$18 General
$16 Students/Seniors (55 & over)
$14 each for groups of 10 or more
Note: each ticket is subject to a $2 per ticket facility fee
---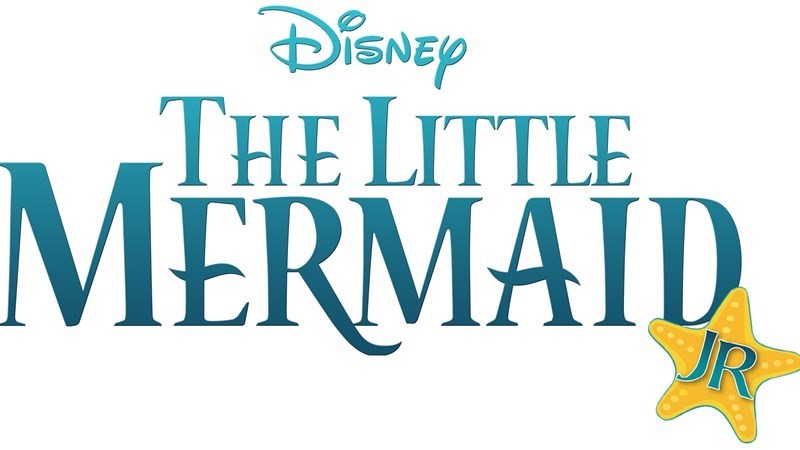 Disney's The Little Mermaid, Jr
Underwritten by Sharon Joyce
In a magical kingdom fathoms below, the beautiful young mermaid Ariel longs to leave her ocean home to live in the world above. But first, she'll have to defy her father King Triton, make a deal with the evil sea witch Ursula, and convince Prince Eric that she's the girl with the enchanting voice. Adapted from Disney's 2008 Broadway production, Disney's THE LITTLE MERMAID JR. features the hit songs "Part of Your World," "She's in Love," and the Oscar-winning "Under the Sea."
Lyrics by Howard Ashman and Glenn Slater
Music by Alan Menken
Book by Doug Wright
Based on the Hans Christian Andersen Story, and the Disney Film, produced by Howard Ashman & John Musker, and written & directed by John Musker and Ron Clements.
May 4 through May 26, 2019

Saturdays at 2:00pm (May 4, May 11, May 18, May 25)
Friday, May 24 at 7:00pm
Sunday, May 26 at 2:00pm

Directed & Choreographed by Krissy Schwerin
Musical Direction by David Williams
Tickets (Buy Now)

$8 All ages
Note: each ticket is subject to a $2 per ticket facility fee
---