Come join us for the 2023 Young Performers' Theatre (YPT) Showcase. This one night event is a high energy show put on by our young performers division. It will include a wide variety of performances including solos and duets of musical theatre and large ensemble song and dance numbers. You won't want to miss unique numbers such as "A Book Report on DMTC" which is a mash-up of every show produced by our youth since the pandemic.
There will also be a raffle featuring items themed from each show during the 2022-2023 YPT season (Alice in Wonderland, Descedants, Lion King Jr, Matilda Jr.). The showcase helps to fund DMTC's annual Theatre Arts Award for graduating seniors.
Buy your tickets today to help support our youth and have a fun night out!
Would you like to bring home Mal's Spellbook? The Queen of Hearts's flamingo croquet? Bruce's chocolate cake? The elephant skull from the Lion King elephant's graveyard? Tickets to see Wizard of Oz?
If so, enter Jafar's Superstore Raffle! Items are themed from each of the Young Performers' Theatre shows from the past season. Raffle tickets are a steal at $4 each or 3 for $10. Raffle winners will be pulled/announced on June 3rd during the YPT raffle. All proceeds go to fund the DMTC Theatre Arts Award presented to graduating high school seniors.
Young Performers' Theatre Current Production

YPT Showcase
June 3 - June 3, 2023
The YPT Showcase is a series of acts created and performed by the Young Performers' Theatre group. Come see a wonderful array of performances featuring our talented youth! This event is a chance for performers to participate in a series of songs, dances or skits that showcase their talent and enthusiasm for theater.
Think of it like a Musical Theatre Talent Show!
The goal of the YPT Showcase is to help raise funds for Davis Musical Theatre Company's annual Theatre Arts Award scholarship given to high school seniors that have participated in shows at Davis Musical Theatre Company.
Recommended for all ages!
June 3

Saturday, June 3 at 7:00pm

Tickets (Buy Now)

$8 All ages
Note: each ticket is subject to a $2 per ticket facility fee
---
Main Stage Current Production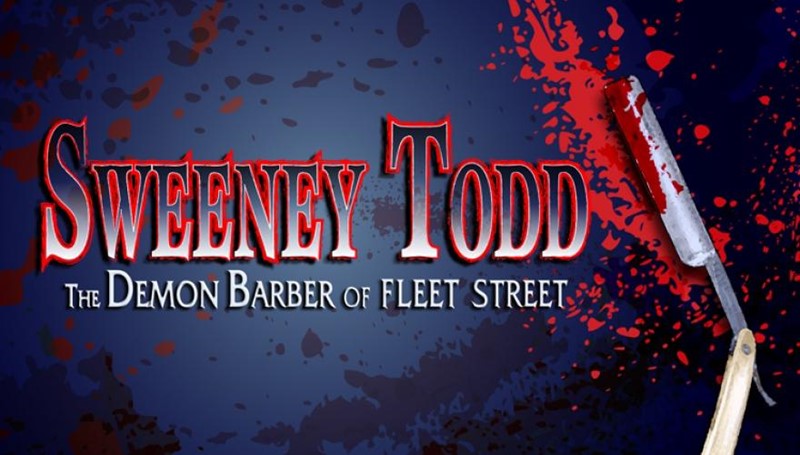 Sweeney Todd
Underwritten by Sharon Joyce
Show runs from June 23-July 16, 2023, Fridays and Saturdays 7:30pm; Sundays at 2pm

SWEENEY TODD is Stephen Sondheim's chilling, heart-pounding masterpiece of murderous "barber-ism" and culinary crime. It tells the infamous tale of the unjustly exiled barber who returns to 19th century London seeking revenge against the lecherous judge who framed him. Featuring a lush, complex musical score, with clever and memorable songs such as "The Worst Pies in London," "Johanna," "Not While I'm Around," "City on Fire" and "Pretty Women," SWEENEY TODD is a show — and a man — you won't soon forget!
NOT ANYTHING LIKE THE 2007 JOHNNY DEPP MOVIE WHICH ELIMINATES THE ENSEMBLE AND CHANGES MANY CHARACTERS.
Opening Night Gala!
Join us for the show on June 23, 2023 and enjoy cake, champagne and sparkling cider after the show in our lobby!
Recommended for ages 11 and up
June 23 through July 16, 2023

Fridays at 7:30pm (Jun 23, Jun 30, Jul 7, Jul 14)
Saturdays at 7:30pm (Jun 24, Jul 1, Jul 8, Jul 15)
Sundays at 2:00pm (Jun 25, Jul 2, Jul 9, Jul 16)

Directed by Steve Isaacson
Musical Direction by Kyle Jackson
Tickets (Buy Now)

$18 General
$16 Students/Seniors (55 & over)
$14 each for groups of 10 or more
Note: each ticket is subject to a $2 per ticket facility fee
---