Main Stage Current Production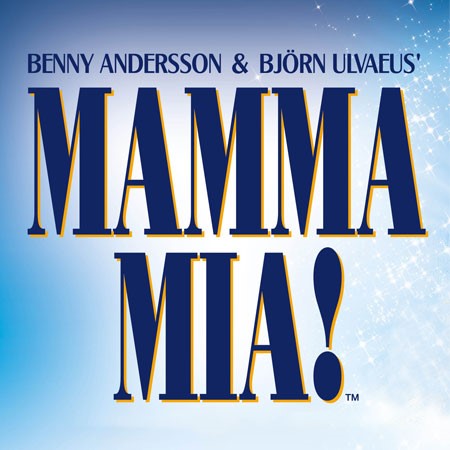 MAMMA MIA!
Underwritten by Iben Wilson, Realtor
A mother. A daughter. Three possible dads. And a trip down the aisle you'll never forget! Packed with iconic songs from the legendary group ABBA, an unforgettable story, and hilariously compelling characters, Mamma Mia! will have your audience dancing in their seats and bringing the music to the streets!
September 6 through September 29, 2019

Fridays at 8:00pm (Sep 6, Sep 13, Sep 20, Sep 27)
Saturdays at 8:00pm (Sep 7, Sep 14, Sep 21, Sep 28)
Sundays at 2:00pm (Sep 8, Sep 15, Sep 22, Sep 29)

Directed by Steve Isaacson
Choreographed by Sarah Souther
Musical Direction by David Williams
Tickets (Buy Now)

$18 General
$16 Students/Seniors (55 & over)
$14 each for groups of 10 or more
Note: each ticket is subject to a $2 per ticket facility fee
---
Young Performers' Theatre Current Production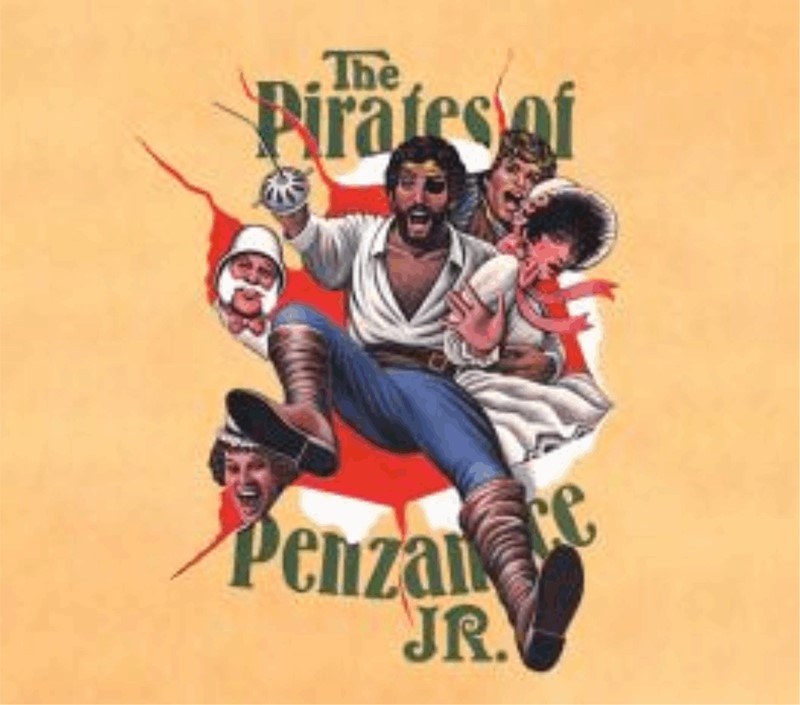 Pirates Of Penzance, Jr.
September 14 - October 6, 2019
Set sail with this classic swashbuckling musical journey, which features the wit and whimsy of Gilbert and Sullivan's classic score and a number of high-energy dance numbers and lively, classic songs, including a 19th-century version of rap ("I Am the Very Model of a Modern Major-General").


September 14 through October 6, 2019

Saturdays at 2:00pm (Sep 14, Sep 21, Sep 28, Oct 5)
Friday, October 4 at 7:00pm
Sunday, October 6 at 2:00pm

Tickets (Buy Now)

$8 All ages
Note: each ticket is subject to a $2 per ticket facility fee
---
Other Events at DMTC
---
A mother. A daughter. Three possible dads. And a trip down the aisle you'll never forget! Packed with iconic songs from the legendary group ABBA, an unforgettable story, and hilariously compelling characters, Mamma Mia! will have your audience dancing in their seats and bringing the music to the streets!
Speculated by many to be the greatest of all American musicals, Gypsy tells the story of the dreams and efforts of one hungry, powerhouse of a woman to get her two daughters into show business. Gypsy is loosely based on the 1957 memoir of famous striptease artist Gypsy Rose Lee, entitled Gypsy: Memoirs of America's Most Celebrated Stripper. The memoir and the musical focus on the story of Gypsy Rose Lee's mother, Rose, and earned Rose a place in the theatrical and literary canon as the quintessential, archetypal "Stage Mother." The musical features songs that have become standards of the musical theatre canon, including "Some People," "Let Me Entertain You," "Rose's Turn," and the show-stopping, "Everything's Coming Up Roses". Gypsy is famous for helping launch lyricist Stephen Sondheim's career, and features a book by Arthur Laurents that is widely considered to be one of the classic examples of a traditional "book musical."
With the houselights down, a man in a chair appears on stage and puts on his favorite record: the cast recording of a fictitious 1928 musical. The recording comes to life and The Drowsy Chaperone begins as the man in the chair looks on. Mix in two lovers on the eve of their wedding, a bumbling best man, a desperate theatre producer, a not-so-bright hostess, two gangsters posing as pastry chefs, a misguided Don Juan and an intoxicated chaperone, and you have the ingredients for an evening of madcap delight.
LERNER & LOEWE'S Camelot brings the legend of King Arthur and his Knights of the Round Table to life with an extraordinary score and a story that poignantly dramatizes the human conflict at the heart of this classic tale. Based on T.H. White's novel, The Once and Future King, Camelot tells the story of Arthur, a young squire who becomes King after extracting the sword Excalibur from its legendary rock. Camelot opens in the midst of the battle that destroyed King Arthur's kingdom, and goes back to tell the story of how the battle came to be. The musical follows Arthur from a young, ambitious, idealistic King who dreams of creating a just society to the despairing king bearing witness to his dream's demise. Arthur's dream is inspired by his vivacious Queen Guenevere. Together, they create a kingdom where might works at the service of right and the King serves at a round table with no head — a symbol of collaboration and unity. But just as this utopian vision starts to become reality, everything begins to unravel. When Guenevere falls in love with Arthur's most celebrated, beloved, and loyal knight, Lancelot, they begin a romance as doomed as it is passionate. Their troubles are compounded when Arthur's illegitimate son, Mordred, arrives on the scene. In a world of human realities, can Camelot achieve the utopia of which Arthur dreams?
From the creators of the record-breaking Broadway sensation, The Producers, comes this monster new musical comedy. The comedy genius, Mel Brooks, adapts his legendarily funny film into a brilliant stage creation – Young Frankenstein!
Grandson of the infamous Victor Frankenstein, Frederick Frankenstein (pronounced "Fronk-en-steen") inherits his family's estate in Transylvania. With the help of a hunchbacked sidekick, Igor (pronounced "Eye-gore"), and a leggy lab assistant, Inga (pronounced normally), Frederick finds himself in the mad scientist shoes of his ancestors. "It's alive!" he exclaims as he brings to life a creature to rival his grandfather's. Eventually, of course, the monster escapes and hilarity continuously abounds.
Every bit as relevant to audience members who will remember the original as it will be to newcomers, Young Frankenstein has all the of panache of the screen sensation with a little extra theatrical flair added. It will surely be the perfect opportunity for a production company to showcase an array of talents. With such memorable tunes as "The Transylvania Mania," "He Vas My Boyfriend" and "Puttin' on the Ritz," Young Frankenstein is scientifically proven, monstrously good entertainment.
The sinking of the Titanic in the early hours of April 15, 1912, remains the quintessential disaster of the twentieth century. A total of 1,517 souls—men, women and children—lost their lives (only 711 survived). The fact that the finest, largest, strongest ship in the world—called, in fact, the "unsinkable" ship—should have been lost during its maiden voyage is so incredible that, had it not actually happened, no author would have dared to contrive it.
But the catastrophe had social ramifications that went far beyond that night's events. For the first time since the beginning of the industrial revolution early in the 19th Century, bigger, faster and stronger did not prove automatically to be better. Suddenly the very essence of "progress" had to be questioned; might the advancement of technology not always be progress?
Nor was this the only question arising from the disaster. The accommodations of the ship, divided into 1st, 2nd and 3rd Classes, mirrored almost exactly the class structure (upper, middle and lower) of the English-speaking world. But when the wide discrepancy between the number of survivors from each of the ship's classes was revealed—all but two of the women in 1st Class were saved while 155 women and children from 2nd and 3rd (mostly 3rd) drowned—there was a new, long-overdue scrutiny of the prevailing social system and its values.
It is not an exaggeration to state that the 19th Century, with its social stricture, its extravagant codes of honor and sacrifice, and its unswerving belief that God favored the rich, ended that night.
The musical play TITANIC examines the causes, the conditions and the characters involved in this ever-fascinating drama. This is the factual story of that ship—of her officers, crew and passengers, to be sure—but she will not, as has happened so many times before, serve as merely the background against which fictional, melodramatic narratives are recounted. The central character of our TITANIC is the Titanic herself.
The winner of 5 Tony Awards, including Best Musical, this incredibly moving show will leave you breathless.
(Note: This is NOT a musical of the 1997 movie by James Cameron)
There will be NO Performance on Saturday, July 4, 2020