Main Stage Current Production

The Sound Of Music
Underwritten by Dave & Rachel Lyman
FREE TICKETS ARE AVAILABLE AT: Showtix4U
Since we are all trying to navigate this new world together, here is the password to purchase the ability to view SOUND OF MUSIC:
DMTCSound
This is for early "sales". Tickets are free. Donations are strongly encouraged as this is our only source of income. Thank you.
When a postulant proves too high-spirited for the religious life, she is dispatched to serve as governess for the seven children of a widowed naval Captain. Her growing rapport with the youngsters, coupled with her generosity of spirit, gradually captures the heart of the stern Captain, and they marry. Upon returning from their honeymoon they discover that Austria has been invaded by the Nazis, who demand the Captain's immediate service in their navy. The family's narrow escape over the mountains to Switzerland on the eve of World War II provides one of the most thrilling and inspirational finales ever presented in the theatre. The motion picture version remains the most popular movie musical of all time.
Purchase free tickets at: SHOWTIX4U
Recommended for the whole family
November 20 through November 29, 2020

Friday, November 20 at 8:00pm
Saturday, November 21 at 8:00pm
Friday, November 27 at 8:00pm
Saturday, November 28 at 8:00pm
Sunday, November 29 at 2:00pm

Directed & Choreographed by Jan Isaacson
Musical Direction by Ray Fisher & Steve Isaacson
Tickets (Buy Now)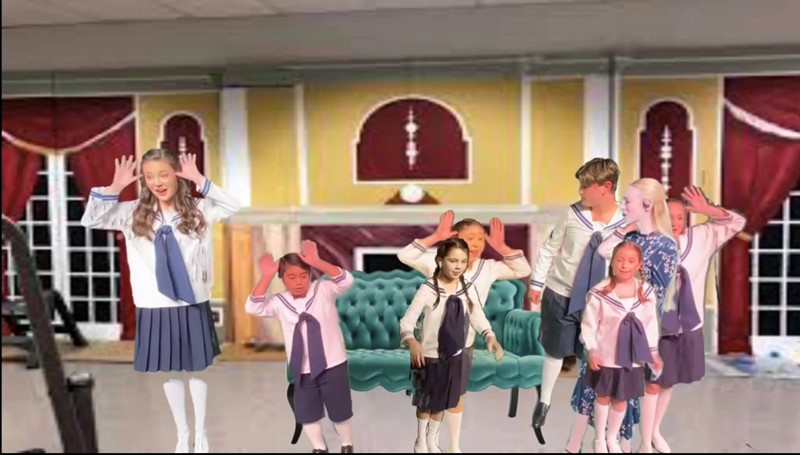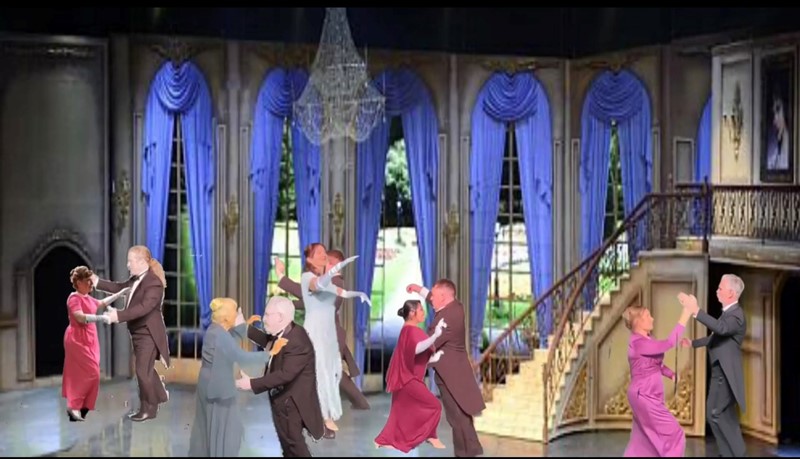 ---
Young Performers' Theatre Current Production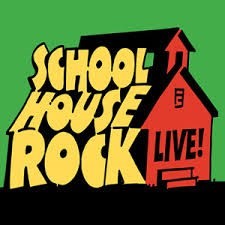 Schoolhouse Rock, Live!
January 15 - January 17, 2021
The following songs and names are the cast list (All numbers that say ensemble is , some are sung by the Ensemble, and other numbers the Ensemble are acting and portraying the numbers:

"A Noun Is A Person, Place or Thing"-Matthew, Ensemble
"Three, Is A Magic Number"-Chloe, Ensemble
"Sufferin' Till Suffrage"-Eva (Featured singer), Anne, Chloe, Aubree, Teagan, Berlin, Cayla
"Unpack Your Adjectives"-Matthew, Ensemble
"Just a Bill"-Django, Ensemble
"The Preamble"-Teagan, Ensemble
"Ready Of Not, Here I Come"-Chloe, Ensemble
"Circulation"-Ella, Ensemble
"Rufus Xavier, Sarsaparilla-Anne, Ensemble
"Figure Eight"-Aubree, Ensemble
"A Victim Of Gravity"-Matthew (Feature Singer), Anne, Chloe, Aubree, Teagan, Berlin, Cayla, Django
"Zero My Hero"-Eva, Ensemble (Hero portrayed Alex)
"Conjunction Junction"-Django, Ensemble
"Great American Melting Pot"-(Featured Singers) Berlin, Sierra, Ada, Ensemble
"Elbow Room"-Teagan, Ensemble
"Interplanet Janet"-Aubree, Sierra (playing Interplanet Janet), Ensemble
"Interjections"-Alex, Ensemble




All theatergoers
January 15 through January 17, 2021

Friday, January 15 at 7:00pm
Saturday, January 16 at 7:00pm
Sunday, January 17 at 2:00pm

Directed & Choreographed by Jan Isaacson
Musical Direction by William Hedge
Tickets
---
Other Events at DMTC
---
This has been prepared by DMTC for Celebrate Davis 2020
Here is the link to Iben's fundraiser for DMTC: https://m.signupgenius.com/#!/showSignUp/70a0d48a5a7229-fund
DMTC Fundraiser
Remember Mamma Mia!? The show was a lot of fun and I was really happy to be the sponsor in 2019. In an effort to continue supporting the arts in Davis and sponsoring future performances, Iben Wilson, Realtor is setting up a fund raiser that only requires a half hour of your time to meet in person reviewing the value of your home. You will receive a personalized folder that you can present to your tax advisor during tax season.
DMTC will receive $100 for each property review scheduled and presented. The goal is meet with 50 patrons in the first quarter of 2020 so DMTC can receive a $5,000 sponsorship before the end of this year's season.
Please review the available slots below and click on the button to sign up. I will send a follow up e-mail requesting address for the property review. Thank you for your