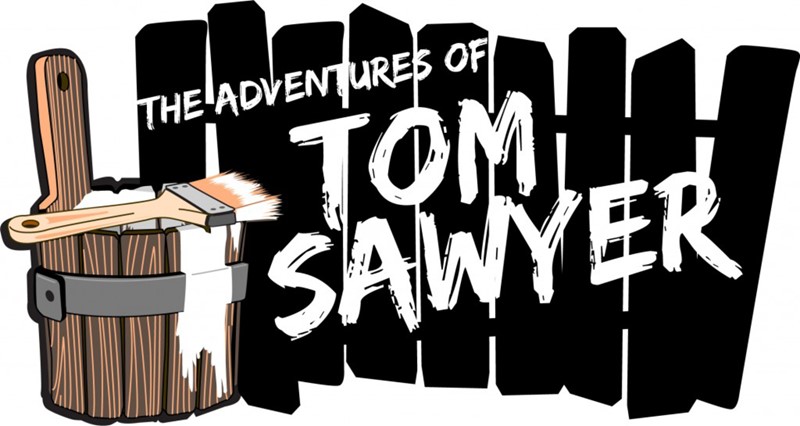 Tom Sawyer
Underwritten by Margaret Hill
"The classic Mark Twain story jumps off the page and comes to life in this musical adaptation of America's favorite book. THE ADVENTURES OF TOM SAWYER is the irresistible story of a young boy growing up in the heartland of America. Set in 1840 Missouri, it is the tale of young Tom Sawyer and the never ending mischief of which he so often finds himself a part of; whether it's matching wits with Aunt Polly, tricking his friends into white-washing a fence for him, or narrowly escaping the clutches of a murderous villain. Along with best friend Huckleberry Finn and love interest Becky Thatcher, the greatest Tom Sawyer exploits are plucked from the book and plopped on the stage. Aside from having one of the most recognizable titles from literary history, this musical piece is a superb family-friendly show"
March 9 through March 31, 2019

Saturdays at 2:00pm (Mar 9, Mar 16, Mar 23, Mar 30)
Friday, March 29 at 7:00pm
Sunday, March 31 at 2:00pm

Directed & Choreographed by Jan Isaacson
Musical Direction by David Williams
Tickets (Buy Now)

$8 All ages
Note: each ticket is subject to a $2 per ticket facility fee
---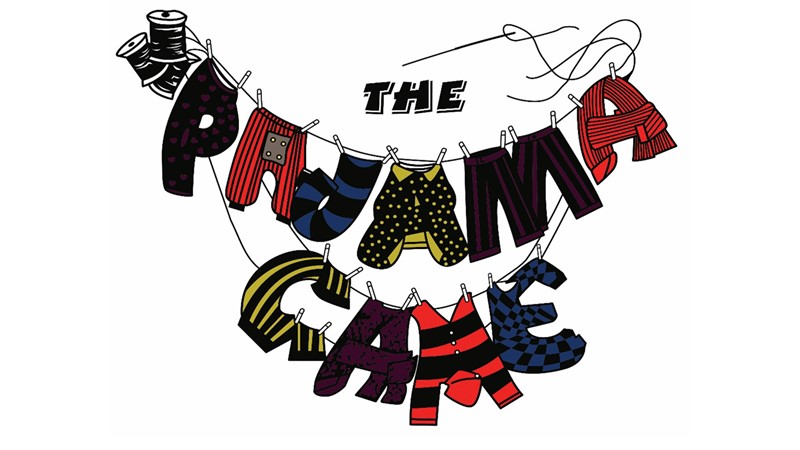 The Pajama Game
April 26 - May 19, 2019
Conditions at the Sleep-Tite Pajama Factory are anything but peaceful as sparks fly between new superintendent, Sid Sorokin, and Babe Williams, leader of the union grievance committee. Their stormy relationship comes to a head when the workers strike for a 7 ½ cent pay increase, setting off not only a conflict between management and labor, but a battle of the sexes as well.
Featuring plenty of fun and splashy production numbers, including a comic "dream ballet," The Pajama Game is filled with standout featured roles and a large ensemble. This perennial favorite is a surefire crowd-pleaser and a glowing example of solid, classic musical comedy.
April 26 through May 19, 2019

Fridays at 8:00pm (Apr 26, May 3, May 10, May 17)
Saturdays at 8:00pm (Apr 27, May 4, May 11, May 18)
Sundays at 2:00pm (Apr 28, May 5, May 12, May 19)

Directed by Steve Isaacson
Choreographed by Kyle Jackson
Musical Direction by Jia-Min Rosendale
Tickets (Buy Now)

$18 General
$16 Students/Seniors (55 & over)
$14 each for groups of 10 or more
Note: each ticket is subject to a $2 per ticket facility fee
---
This summer activity, Directed & Choreographed by Jan Isaacson, with Musical direction by David Williams, is going to be blast this Summer!

Auditions are Monday May 13, 2019 at 4:30pm and Tuesday, May 14, 2019 also at 4:30pm (you only need to attend one of these dates), with selected callbacks on Wednesday, May 15, 2019 at 4:30pm. Rehearsals start Monday May 20, 2019 at 4:30pm and rehearses, Monday-Thursday from 4:30-6:30pm. Show opens July 26, 2019 and runs till Sunday August 4, 2019 (Fridays 7pm; Saturdays 2pm & 7pm; and Sunday 2pm)

A $200 per child fee, plus a $75 costume is required.
The Biblical saga of Joseph and his coat of many colors comes to vibrant life in this delightful musical parable. Joseph, his father's favorite son, is a boy blessed with prophetic dreams. When he is sold into slavery by his jealous brothers and taken to Egypt, Joseph endures a series of adventures in which his spirit and humanity are continually challenged. He is purchased by Potiphar where thwarting advances from Potiphar's wife lands him in jail. When news of Joseph's gift to interpret dreams reaches the Pharaoh (wryly and riotously depicted as Elvis), Joseph is well on his way to becoming second in command. Eventually his brothers, having suffered greatly, unknowingly find themselves groveling at the feet of the brother they betrayed but no longer recognize. After testing their integrity, Joseph reveals himself leading to a heartfelt reconciliation of the sons of Israel. Set to an engaging cornucopia of musical styles, from country-western and calypso to bubble-gum pop and rock 'n' roll, this Old Testament tale emerges both timely and timeless.