Hop into the spring with some delicious See's Candy treats that everyone will want in their Easter basket.
Our spring See's Candy fundraiser has begun. Order some tasty treats for you or someone you love! All purchases are shipped to the recipient. A touchless, safe way to celebrate spring-time!
Proceeds from this fundraiser go to supporting DMTC!
DMTC gives a $500 Theater Arts Award to two deserving graduating seniors. Click the above link for the application and information.
Main Stage Current Production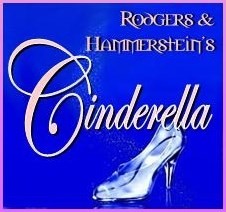 Rodgers & Hammerstein's Cinderella
Underwritten by Suzy Goldschmidt in honor of David Goldschmidt
The timeless enchantment of a magical fairy tale is reborn with the Rodgers & Hammerstein hallmarks of originality, charm and elegance. Originally presented on television in 1957 starring Julie Andrews, Rodgers & Hammerstein's CINDERELLA was the most widely viewed program in the history of the medium. Its recreation in 1965 starring Lesley Ann Warren was no less successful in transporting a new generation to the miraculous kingdom of dreams-come-true, and so was a second remake in 1997, which starred Brandy as Cinderella and Whitney Houston as her Fairy Godmother. With such wonderful Rodgers & Hammerstein's songs: "In My Own Little Corner", "10 Minutes Ago", "Stepsisters Lament", and the beautiful "Do I Love You", the hearts of children and adults alike still soar when the slipper fits.
CINDERELLA is based on the fairy tale by Charles Perrault, with music by Richard Rodgers, lyrics/book by Oscar Hammerstein II. Please note this is the Original Version of CINDERELLA as presented on CBS TV in 1957, and not the 2013 Broadway Version.
For all families and ages!
March 12 through March 21, 2021

Friday, March 12 at 8:00pm
Saturday, March 13 at 8:00pm
Friday, March 19 at 8:00pm
Saturday, March 20 at 8:00pm
Sunday, March 21 at 2:00pm

Directed by Steve Isaacson
Choreographed by Arianna Manabat
Musical Direction by Kyle Jackson
Tickets (Buy Now)
---
Young Performers' Theatre Current Production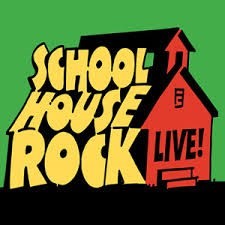 Schoolhouse Rock, Live!
Underwritten by Margaret Hill
Schoolhouse Rock Live! follows a nerve-wracked school teacher who is nervous about her first day of teaching. She tries to relax by watching TV, when various characters representing facets of her personality emerge from the set and show her how to win her students over with imagination and music, through such songs as "Just a Bill," "Interplanet Janet" and "Conjunction Junction."
All theatergoers
March 26 through March 28, 2021

Friday, March 26 at 7:00pm
Saturday, March 27 at 2:00pm
Saturday, March 27 at 7:00pm
Sunday, March 28 at 2:00pm

Directed & Choreographed by Jan Isaacson
Musical Direction by William Hedge
Tickets (Buy Now)
---
Other Events at DMTC
---
This has been prepared by DMTC for Celebrate Davis 2020