Main Stage Current Production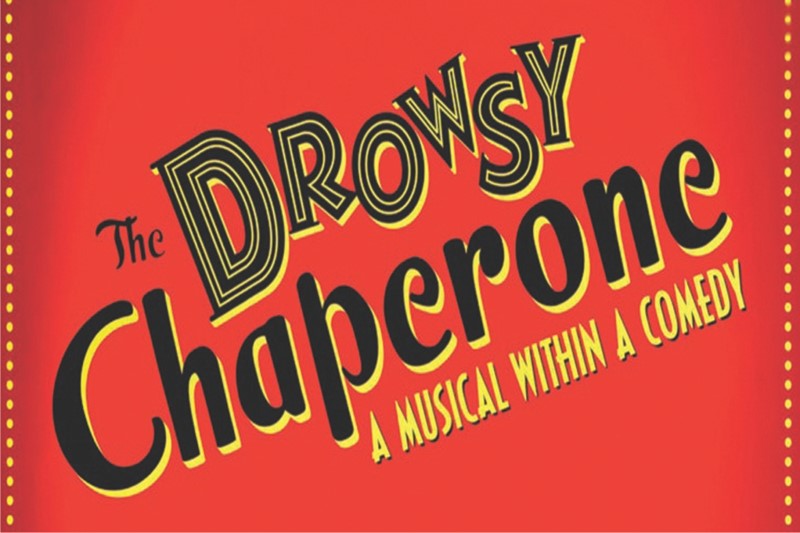 The Drowsy Chaperone
Underwritten by Vince & Kelly Nahr
The Drowsy Chaperone is a lavish 1920s musical with vaudeville gags and Charlestons galore! Robert Martin is set to marry Janet van de Graaf, a young Broadway starlet giving up performing. But between Janet's inebriated Chaperone, the oblivious hostess Mrs. Tottendale, the egomaniacal lothario Adolpho, and Janet's scheming producer, Feldzieg, there are more than enough hijinks to go around! Of course, that's not the musical we're putting on. Instead, prepare for The Drowsy Chaperone, which tells of the eccentric and melancholy Man In Chair, who puts on a record of his favorite musical, The Drowsy Chaperone, and imagines the show springing to life in his apartment. Through his eyes, we learn why some of the gags performed have been distorted by historical context, how some of the characters we're seeing are products of questionable acting talent, and what the truth is behind the darkness that haunts the Man in Chair.
January 3 through January 26, 2020

Fridays at 8:00pm (Jan 3, Jan 10, Jan 17, Jan 24)
Saturdays at 8:00pm (Jan 4, Jan 11, Jan 18, Jan 25)
Sundays at 2:00pm (Jan 5, Jan 12, Jan 19, Jan 26)

Directed & Choreographed by Kyle Jackson
Musical Direction by Kyle Jackson
Tickets (Buy Now)

$18 General
$16 Students/Seniors (55 & over)
$14 each for groups of 10 or more
Note: each ticket is subject to a $2 per ticket facility fee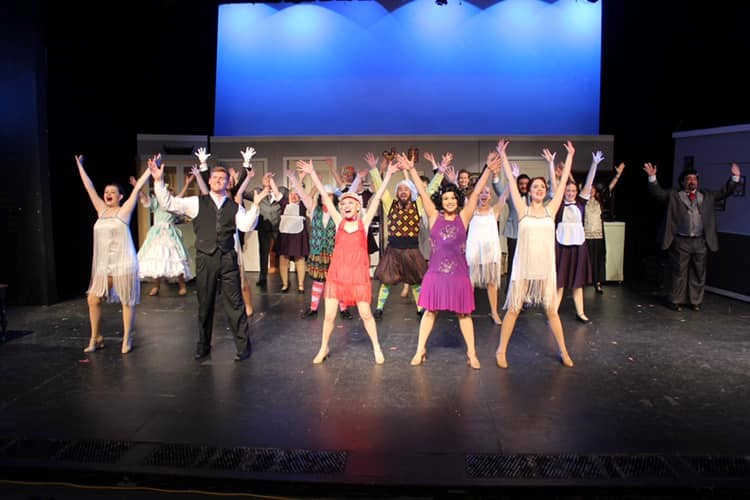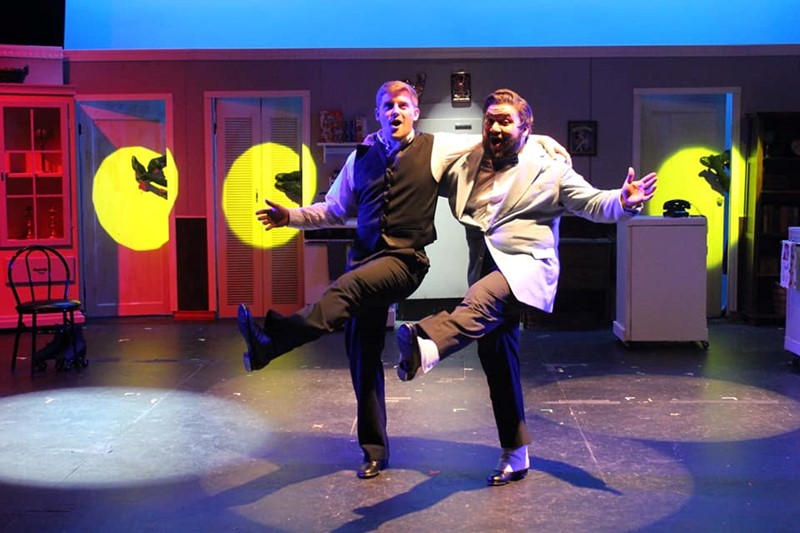 ---
Young Performers' Theatre Current Production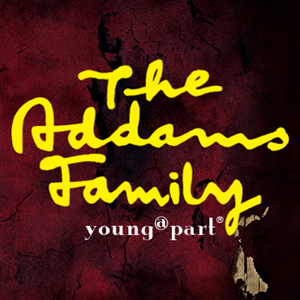 Addams Family, young @ part
January 11 - February 1, 2020
Celebrate the wackiness in every family with our best-selling Broadway musical adapted for middle school-age performers! Wednesday Addams, the ultimate princess of darkness, has grown up and fallen in love with a sweet, smart young man from a respectable family whom her parents have never met. She confides in her father and begs him not to tell her mother. Now, Gomez Addams must do something he's never done before– keep a secret from his beloved wife, Morticia. Everything will change for the whole family on the fateful night they host a dinner for Wednesday's "normal" boyfriend and his parents.
January 11 through February 1, 2020

Saturdays at 2:00pm (Jan 11, Jan 18, Jan 25, Feb 1)
Saturday, January 25 at 11:00am
Friday, January 31 at 7:00pm

Directed by Brian McCann
Choreographed by Krissy Schwerin
Musical Direction by Dave Chan
Tickets (Buy Now)

$8 All ages
Note: each ticket is subject to a $2 per ticket facility fee
---
Other Events at DMTC
---
With the houselights down, a man in a chair appears on stage and puts on his favorite record: the cast recording of a fictitious 1928 musical. The recording comes to life and The Drowsy Chaperone begins as the man in the chair looks on. Mix in two lovers on the eve of their wedding, a bumbling best man, a desperate theatre producer, a not-so-bright hostess, two gangsters posing as pastry chefs, a misguided Don Juan and an intoxicated chaperone, and you have the ingredients for an evening of madcap delight.
LERNER & LOEWE'S Camelot brings the legend of King Arthur and his Knights of the Round Table to life with an extraordinary score and a story that poignantly dramatizes the human conflict at the heart of this classic tale. Based on T.H. White's novel, The Once and Future King, Camelot tells the story of Arthur, a young squire who becomes King after extracting the sword Excalibur from its legendary rock. Camelot opens in the midst of the battle that destroyed King Arthur's kingdom, and goes back to tell the story of how the battle came to be. The musical follows Arthur from a young, ambitious, idealistic King who dreams of creating a just society to the despairing king bearing witness to his dream's demise. Arthur's dream is inspired by his vivacious Queen Guenevere. Together, they create a kingdom where might works at the service of right and the King serves at a round table with no head — a symbol of collaboration and unity. But just as this utopian vision starts to become reality, everything begins to unravel. When Guenevere falls in love with Arthur's most celebrated, beloved, and loyal knight, Lancelot, they begin a romance as doomed as it is passionate. Their troubles are compounded when Arthur's illegitimate son, Mordred, arrives on the scene. In a world of human realities, can Camelot achieve the utopia of which Arthur dreams?
From the creators of the record-breaking Broadway sensation, The Producers, comes this monster new musical comedy. The comedy genius, Mel Brooks, adapts his legendarily funny film into a brilliant stage creation – Young Frankenstein!
Grandson of the infamous Victor Frankenstein, Frederick Frankenstein (pronounced "Fronk-en-steen") inherits his family's estate in Transylvania. With the help of a hunchbacked sidekick, Igor (pronounced "Eye-gore"), and a leggy lab assistant, Inga (pronounced normally), Frederick finds himself in the mad scientist shoes of his ancestors. "It's alive!" he exclaims as he brings to life a creature to rival his grandfather's. Eventually, of course, the monster escapes and hilarity continuously abounds.
Every bit as relevant to audience members who will remember the original as it will be to newcomers, Young Frankenstein has all the of panache of the screen sensation with a little extra theatrical flair added. It will surely be the perfect opportunity for a production company to showcase an array of talents. With such memorable tunes as "The Transylvania Mania," "He Vas My Boyfriend" and "Puttin' on the Ritz," Young Frankenstein is scientifically proven, monstrously good entertainment.
The sinking of the Titanic in the early hours of April 15, 1912, remains the quintessential disaster of the twentieth century. A total of 1,517 souls—men, women and children—lost their lives (only 711 survived). The fact that the finest, largest, strongest ship in the world—called, in fact, the "unsinkable" ship—should have been lost during its maiden voyage is so incredible that, had it not actually happened, no author would have dared to contrive it.
But the catastrophe had social ramifications that went far beyond that night's events. For the first time since the beginning of the industrial revolution early in the 19th Century, bigger, faster and stronger did not prove automatically to be better. Suddenly the very essence of "progress" had to be questioned; might the advancement of technology not always be progress?
Nor was this the only question arising from the disaster. The accommodations of the ship, divided into 1st, 2nd and 3rd Classes, mirrored almost exactly the class structure (upper, middle and lower) of the English-speaking world. But when the wide discrepancy between the number of survivors from each of the ship's classes was revealed—all but two of the women in 1st Class were saved while 155 women and children from 2nd and 3rd (mostly 3rd) drowned—there was a new, long-overdue scrutiny of the prevailing social system and its values.
It is not an exaggeration to state that the 19th Century, with its social stricture, its extravagant codes of honor and sacrifice, and its unswerving belief that God favored the rich, ended that night.
The musical play TITANIC examines the causes, the conditions and the characters involved in this ever-fascinating drama. This is the factual story of that ship—of her officers, crew and passengers, to be sure—but she will not, as has happened so many times before, serve as merely the background against which fictional, melodramatic narratives are recounted. The central character of our TITANIC is the Titanic herself.
The winner of 5 Tony Awards, including Best Musical, this incredibly moving show will leave you breathless.
(Note: This is NOT a musical of the 1997 movie by James Cameron)
There will be NO Performance on Saturday, July 4, 2020
Here is the link to Iben's fundraiser for DMTC: https://m.signupgenius.com/#!/showSignUp/70a0d48a5a7229-fund
DMTC Fundraiser
Remember Mamma Mia!? The show was a lot of fun and I was really happy to be the sponsor in 2019. In an effort to continue supporting the arts in Davis and sponsoring future performances, Iben Wilson, Realtor is setting up a fund raiser that only requires a half hour of your time to meet in person reviewing the value of your home. You will receive a personalized folder that you can present to your tax advisor during tax season.
DMTC will receive $100 for each property review scheduled and presented. The goal is meet with 50 patrons in the first quarter of 2020 so DMTC can receive a $5,000 sponsorship before the end of this year's season.
Please review the available slots below and click on the button to sign up. I will send a follow up e-mail requesting address for the property review. Thank you for your