Guys and Dolls - April 20 through May 13, 2018
Set in Damon Runyon's mythical New York City, Guys and Dolls is an oddball romantic comedy. Gambler, Nathan Detroit, tries to find the cash to set up the biggest craps game in town while the authorities breathe down his neck; meanwhile, his girlfriend and nightclub performer, Adelaide, laments that they've been engaged for fourteen years. Nathan turns to fellow gambler, Sky Masterson, for the dough, and Sky ends up chasing the straight-laced missionary, Sarah Brown, as a result. Guys and Dolls takes us from the heart of Times Square to the cafes of Havana, Cuba, and even into the sewers of New York City, but eventually everyone ends up right where they belong. Great songs include: "Fugue for Tinhorns", "Luck Be a Lady", Sit Down, You're Rockin' the Boat", and the title song "Guys & Dolls".
Directed by Jan Isaacson
Choreographed by Jan Isaacson
Musical direction by Steve Isaacson
Auditions: Mar 4, 2018 & Mar 5, 2018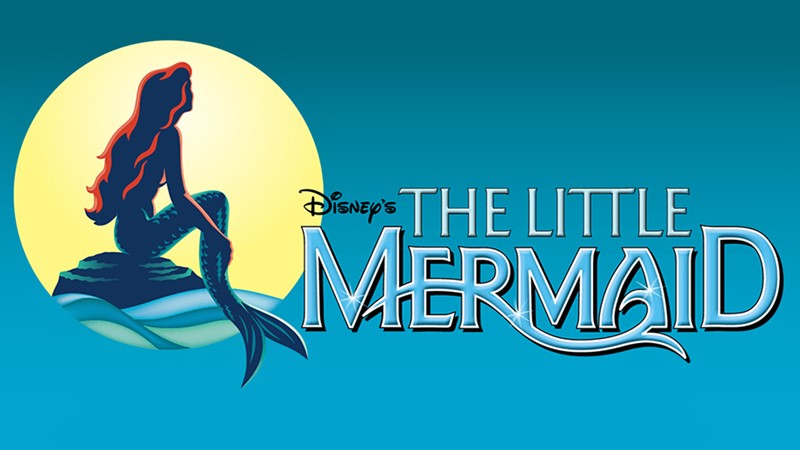 Disney's The Little Mermaid - June 15 through July 8, 2018
Underwritten by Dave & Rachel Lyman
Ariel, King Triton's youngest daughter, wishes to pursue the human Prince Eric in the world above, bargaining with the evil sea witch, Ursula, to trade her tail for legs. But the bargain is not what it seems, and Ariel needs the help of her colorful friends, Flounder the fish, Scuttle the seagull and Sebastian the crab to restore order under the sea. Based on one of Hans Christian Andersen's most beloved stories and the classic animated film, Disney's The Little Mermaid is a hauntingly beautiful love story for the ages, this fishy fable will capture your heart with its irresistible songs, including "Under the Sea," "Kiss the Girl" and "Part of Your World."
Recommended for all ages
Directed by Steve Isaacson
Choreographed by Allison Weaver
Musical direction by Adriel Cruz
Auditions: Apr 22, 2018 & Apr 23, 2018