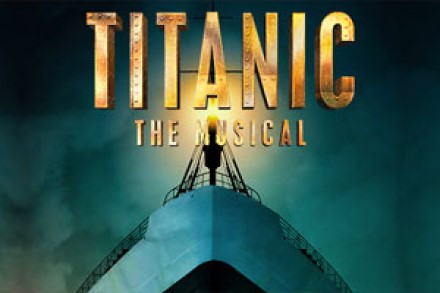 Titanic, The Musical - November 12 through December 5, 2021
Underwritten by Sharon Joyce
UNTIL FURTHER NOTICE, ACTORS WILL BE WEARING MASKS ON STAGE DURING PERFORMANCES. THANK YOU FOR YOUR UNDERSTANDING. WE ARE JUST GLAD TO BE BACK LIVE!
Titanic - the Musical, is the factual story of that ship — of her officers, crew and passengers — whose fates were sealed on that tragic night in April 1912. The winner of 5 Tony Awards, including Best Musical, this incredibly moving show will leave you breathless. (Note: This is NOT a musical of the 1997 movie by James Cameron)
Recommended for all audiences
Directed by Steve Isaacson
Musical direction by Jonathan Rothman
Auditions: Sep 19, 2021 & Sep 20, 2021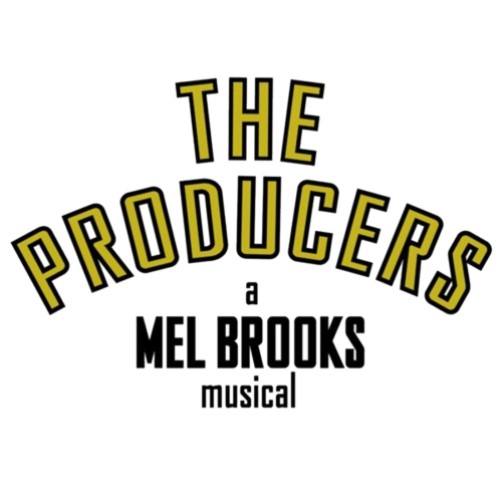 Mel Brooks' - The Producers - January 7 through January 30, 2022
Underwritten by Vince & Kelly Nahr, junior
The plot is simple: a down-on-his-luck Broadway producer and his mild-mannered accountant come up with a scheme to produce the most notorious flop in history, thereby bilking their backers (all "little old ladies") out of millions of dollars. Only one thing goes awry: the show is a smash hit! The antics of Max Bialystock and Leo Bloom as they maneuver their way fecklessly through finding a show (the gloriously offensive "Springtime for Hitler"), hiring a director, raising the money and finally going to prison for their misdeeds is a lesson in broad comic construction. At the core of the insanely funny adventure is a poignant emotional journey of two very different men who become friends.
DMTC follows all COVID protocols. Must be over 18 to audition.
Ages 16 & up
Auditions: Nov 14, 2021 & Nov 15, 2021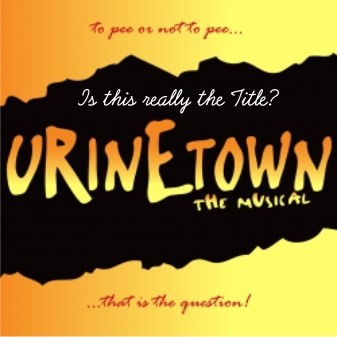 Urinetown - March 4 through March 27, 2022
Underwritten by Iben Wilson, Realtor
AUDITIONS SUN, JANUARY 9, 2022 & MON, JANUARY 10, 2022 @7:30PM
Terrible title, Funny show! Nominated for 10 Tony Awards and taking home 3, Urinetown is a satirical comedy musical, that pokes fun at the everything, from government bureaucracy and the legal system to corporate America's mismanagement and social irresponsibility. The show even parodies the Broadway musical itself. With music by Mark Hollmann, lyrics by Hollmann and Greg Kotis, Urinetown, boasts itself as the show with a terrible title, but a great show that brings a surprise ending to this unorthodox and thought provoking musical.
Recommended for ages 11 and up
Directed by Steve Isaacson
Musical direction by Kyle Jackson
Auditions: Jan 9, 2022 & Jan 10, 2022
Evita - April 29 through May 22, 2022
Underwritten by Suzy Goldschmidt, in honor of David Goldschmidt
AUDITIONS SUN, MARCH 6, 2022 & MON, MARCH 7, 2022 @7:30PM
Argentina's controversial First Lady is the subject of EVITA, Andrew Lloyd Webber & Tim Rice's dynamic musical masterpiece. Escaping her dirt-poor existence for the bright lights of Buenos Aires, Eva Peron, "saint to the working-class and reviled by the aristocracy," was destined to leave a fascinating political legacy unique in the 20th century. Featuring such iconic songs as "On This Night of a Thousand Stars," "Another Suitcase in Another Hall," and "Don't Cry for Me Argentina," EVITA creates an arresting theatrical portrait as complex as the woman herself.
Recommended for ages 10 and up
Directed by Jan Isaacson
Choreographed by Jan Isaacson
Musical direction by Jonathan Rothman
Auditions: Mar 6, 2022 & Mar 7, 2022