Fundraising Events
BIG Day Of Giving Give Where Your Heart Is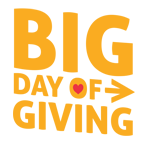 The BIG Day Of Giving is an annual fundraising event held for non-profit organizations in the greater Sacramento area. It gives donors a chance to show their community pride and support the nonprofits that are working hard to make our region great. There are also many donation matching opportunities and non-profit organizations have chances to win additional donation awards based on different criteria such as number of donations recieved and donation matching.
DMTC is proud to be a part of the BIG Day Of Giving and we hope you will support us. But at DMTC the BIG Day Of Giving is not just about us asking for money. At DMTC we also have a full day of events you can come participate in. In 2016, our BIG Day Of Giving celebration was Scottish themed to complement our two productions that were being performed at the time: Brigadoon and Shrek. We had a full day of games, events, performances by our actors, and food in our lobby - even a pie eating contest. Despite technical difficulties from the BIG Day Of Giving website, we still met our goal and raised over $30,000 - Thank You!
The BIG Day Of Giving is held on the first Thursday in May, so mark your calendars, and come join us. We appreciate your support!
---
Teen Cabaret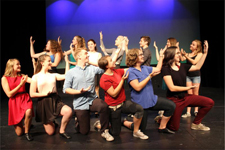 Davis Musical Theatre Company's Young Performers' Theatre Division, presents their annual TEEN CABARET and Dessert Fundraiser each summer. The Teen Cabaret is an opportunity for the theaters' teen actors and dancers to create, arrange, and choreograph their own cabaret style show. The show also helps to fund DMTC's Theater Arts Award for graduating Seniors. The high energy show includes a wide variety of performances including solos and duets of musical theater standards and large ensemble song and dance numbers.
Complimentary desserts are served after the performance, while beverages are available for purchase. All proceeds benefit the Theater Arts Award for graduating Seniors.
---
Annual Texas Hold 'Em Poker Tournament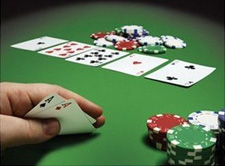 DMTC's Annual Texas Hold 'Em Poker Tournament Fundraiser at Davis Musical Theatre Company is set to deal out an exciting evening of Texas Hold 'em poker action. The festivities, include a delicious buffet dinner held in the lobby of the Jean Henderson Performing Arts Center at 607 Pena Drive, Davis CA 95618. A wealth of prizes are up for grabs for the winner as well as runner ups. To add to the excitement, the final table of the night takes place under the spotlights of the center stage at DMTC.
A no-host bar will be available and entertainment will be provided throughout the evening by DMTC performers. All participants must be at least 21 years of age.
---
Halloween Events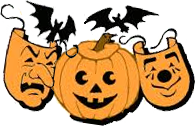 Get ready for spook-tacular fun at Davis Musical Theatre Company's annual Halloween event. Each year DMTC creates a thrilling Halloween themed experience you won't want to miss!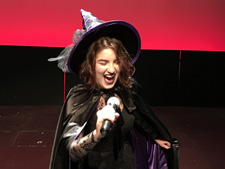 2016 - Halloween Skary-oke
A hauntingly chilling evening of killer karaoke with a frighteningly long song list (over 500 songs!). Costumes contests with prizes. Sinfully delicious drinks and desserts, and a no host bar. Recommended for all ages, however 13 and under must be accompanied by an adult.
2015 - Haunted Hotel and Costume Sale
Enjoy a frightful delight on a 15 minute tour of DMTC's Haunted Hotel! Visit with ghostly guests and mysterious madmen. Included with the standard tour: free candy and chilling performances. Recommended for those 13 and older. Costumes are encouraged!
A Family Friendly version of the tour is also available. Activities include storybook readings, games, and a visit with some of the hotel's strange, but less spooky, residents. Test your pirate speak and learn your pirate name in our pirate room; talk to spirits in our seance room; see a friendly monster come to life in our laboratory; and do the Monster Mash on stage with some friendly sppoks. Free candy will be available. Recommended for all ages. Costumes are encouraged!
---
Monopoly Tournament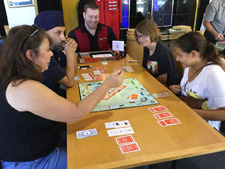 In 2016 DMTC held it's first annual Monopoly tournament. Do you love Monopoly? Then join Davis Musical Theatre Company for a Hasbro-sanctioned Monopoly Tournament! Open to all ages, compete for prizes and bragging rights!
Prizes included: gift certificates to See's Candy valued at $50, a behind the scenes tour for four at Good Day Sacramento, 5 any-time use tickets to Cinemark theaters valued at approximately $70, two tickets to a Music Circus production valued at $120, two season tickets to DMTC valued at $180, Bose Wireless Earbuds valued at $300, and more!
If you have other ideas on fundraising events, we would love to hear from you. Please send an email to our volunteer coordinator at volunteer@dmtc.org.
---