Character Descriptions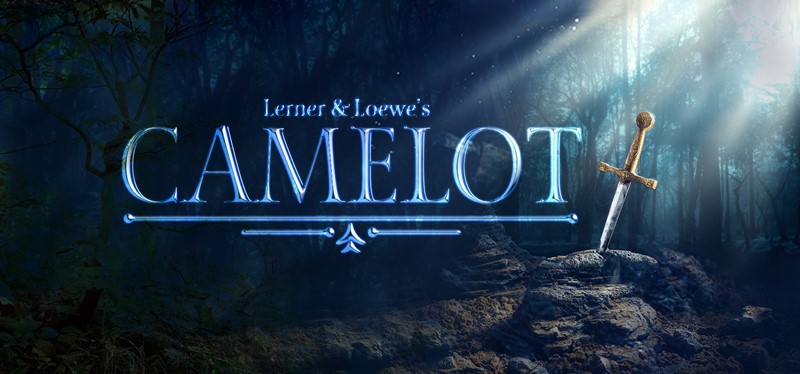 Sunday, January 5, 2020 at 7:30pm
or
Monday, January 6, 2020 at 8:00pm

Callbacks: Tuesday, January 7, 2020 at 8:00pm

Directed by Jan Isaacson
Choreographed by Jan Isaacson
Musical direction by Ray Fisher
Opens Friday, March 6, 2020
---
All Roles Open
| Role | Description |
| --- | --- |
| King Arthur | A rich and complex character, strong actor. Arthur is generous, compasionate, boyish, unsureof himself, yet, an inspiration to others. |
| Guenevere | (Soprano) – Must have both strong acting and legit singing skills. A spirited woman quite caught up in chivalry and the exciting possibilities of a promised life. She loves Arthur, but is in love with Lancelot. |
| Lancelot du Lac | (High Baritone) – Must have both strong acting and singing skills. Must sing, legit voice. Should create a strong, confident presence on stage. Abundantly self-assured Knight from France, who is a passionate disciple of Arthur and his roundtable. "The Greatest Knight in the world", whose onlyweakness is his love for Guenevere. |
| Merlyn | (Non-singing) – Character actor role, must be able to portray old age. Doubles as King Pellinore. The famouse wizard who teaches Arthur almost all he needs to know before taken away by Nimue. |
| King Pellinore | (Non-singing) Strong comedy character role, a rather befuddled type of character. Doubles as Merlyn. A Wonderfully funny and stuffily British old Knight-provides the most consistant comic relief in the show. Dedicated to Arthur. Very eccentric. |
| Nimue | Legit soprano, will also be in the ensemble. |
| Mordred | Illegitimate son of King Arthur. Strong dramatic acting skills required (antagonist character). A truly evil young man, who was "sired" by Arthur when the King was young and naive. A thoroughly and fascinatingly unlikeable fellow. |
| Morgan Le Fey | (Character singer) – Mordred's gluttonous aunt. Strong acting skills. Powerful and evil sorceress. |
| Sir Dinaden, Sir Sagamore, Sir Lionel | Three named Knights who serve Arthur. All Devoted to Guenevere. They don't care for Lancelot. Singing soloists, also part of the ensemble. |
| Tom of Warwick | (Non-singing) A young boy. Appears at the end of the show, but may be worked into the ensemble as a page, squire, etc. A young boy destined to be a knight. He wants to fight for what is right and gives Arthur hope for the future. |
| Ensemble | Consists of Knights and Ladies of the court, many of whom have speaking roles. Very strong singers are needed for this ensemble. |
---
Plot Synopsis
The Board of Directors of Davis Musical Theatre Company, takes very seriously the health and safety of our patrons, performers, crew, orchestra and volunteers. We have closely followed all of the updates regarding COVID-19, and to protect all involved, we have made the difficult decision to cancel the rest of the run of Camelot. The dates of the remainder of our 2019-2020 shows are still unknown at this time, as almost all of California counties now have shelter in place. We were looking forward to bringing these productions to you, as we have for the past 35 years, and this decision was not made lightly.
We are a nonprofit arts organization, and as with the rest of Regional nonprofit performing arts organizations, we rely on ticket sales, and donations to maintain operations, and present shows for our community. Loss of ticket revenue is a setback for this year's season.
If you have purchased tickets for CAMELOT (Main Stage) or JUNIE B JONES (Young Performers) or SCHOOL HOUSE ROCK (Young Performers), you may:
Please consider converting the cost of your tickets to a donation to Davis Musical Theatre Company. All donations are tax-deductible and will assist DMTC during this difficult time. We will give you a donation letter for tax purposes upon request. (Federal Tax ID#: 68-0028068)
Postpone your tickets to a later performance of YOUNG FRANKENSTEIN or TITANIC or JUNIE B JONES
Receive a credit for a comparably priced ticket that will be good till the end of the next season (through July 18, 2021).
Thank you for your understanding and continued support.